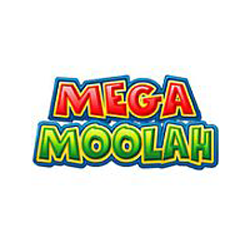 One of the biggest progressive jackpots ever was won by a lucky individual who was flown to Sydney, Australia to pick up his check for a whopping €3.84 million. What's even more amazing is that the player, A.D., was still playing with the free bonus money that's available to anyone who joins an online casino and makes a first deposit.
"The day I won the jackpot is a beautiful memory ... it was not long ago, so it's still quite vivid. I played Mega Moolah, the jackpot screen opened, the wheel was spinning, there were a few segments on which it could have stopped, but that was exceptional and I thought that that could not happen to me . but it did! I could not believe it at first, then I called to make sure, because I thought it could be an error . but it wasn't! I stayed there for I don't know how long, staring at the ceiling and thinking lots of things. At first I didn't think much, I only thought that my life was most probably going to change." - A.D.
Mega Moolah has been handing out multi-million dollar jackpots for years now, in 2008 another casino player won $5.5 million at the same slot. Since that win in 2008 three other players have won 7 figure jackpots; €6.37 million in May of 2009, $4.1 million in August 2010, and €2.5 million in December of 2010.
Players can try their hand at this and other Microgaming Progressive jackpots at All Slots or Jackpot City. We also have a list of all the reviewed Microgaming casinos where you can play Mega Moolah at, and a page with live jackpot tickers showing how big the Microgaming jackpots currently are.
Microgaming Progressive Jackpots
Visit All Slots
Download All Slots