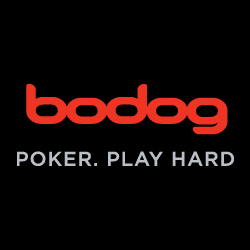 The new update at Bodog Poker is looking like a hit for the much more numerous casual players, while the more hardcore 'sharks' seem to be upset at some of the new features. But Bodog was interested in the casual players, and implemented these new features for them specifically.
A 'Rabbit Cam' which allows players to see what cards would have been dealt if the hand has finished before all the cards are on the table.
A more competitive rake.
The ability to play Blackjack while in the poker client.
Improved the accessibility and speed of the site.
Users can play up to 20 tables at once.
Several new tournament formats have been added, including Omaha, Shootouts, Knock-outs, and Heads-Up tournaments.
But the biggest change has without a doubt been the new anonymous tables. Players will have their username automatically picked each time they join a table and Bodog no longer allows any third-party websites to collect information on a player's history. This is the first time anonymous tables have been included in a poker site's software.
From a press release sent out after the updated software went live:
THE FUTURE: Already the Recreational Poker Model eliminates the HUD player who is simply playing the odds on multiple tables - he is essentially playing similarly to a bot without actually being one. This is better for the casual player.

We will also introduce a number of fun features like the ability to show just one card when you muck, reintroduce the ability for players to see their folded cards as the hand plays out and also additional graphics on the cards at certain times of a game; when you win, when you lose, when you fold and even when you get a genuine bad beat. All to enhance the entertainment factor for the casual player.

Our previous changes to the rakeback systems that were rewarding winners rather than depositing players are better for the casual player.

Our blocking of other datamining sites is better for the casual player. Having a poker room full of casual players is good for ALL players and ALL operators.
This can be, and most likely is, viewed as an ongoing experiment by the rest of the industry. But it seems to me that other websites will start looking at the anonymous tables as an alternative or replacement to their current methods, and then wait to see how Bodog's traffic changes over the coming months to decide whether they will use this option as well.